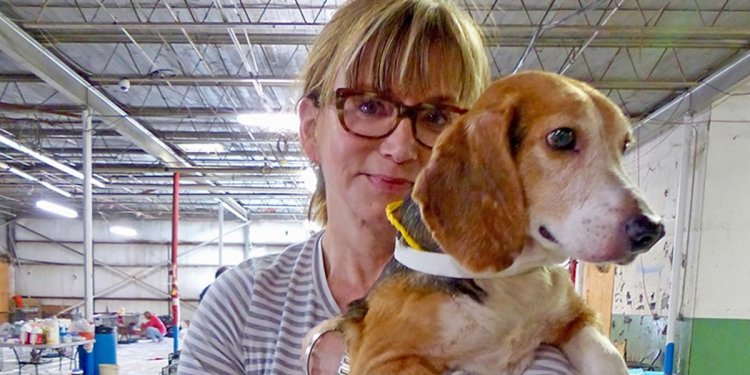 Canton Dog Rescue
Dog adoption saves lives. Adopt a dog and you'll have a friend for life! Contact us, or contact another local humane society, animal shelter or SPCA.
Cities, Towns, and/or Counties We Serve:
While Dog Star Rescue is based in Connecticut, we serve a large area spanning the New England, Mid- Atlantic, and Southern States.
About Our Rescue Group:
Dog Star Rescue is a grass-roots effort started by a group of dog lovers with experience in the rescue world. The name Dog Star comes from the common name for the star Sirius, reflecting its prominence in its constellation, Canis Major (Greater Dog). The symbolism of the star as a guide to a safe passage is what we strive to do for our adoptable dogs as we find them a new life with a loving family.
We work closely with shelters in the South as well as the New England states to save the lives of loving and loyal dogs who have lost their way and find themselves on death row. Our volunteers get these dogs the medical and emotional care they need so they can transition into a loving forever home. All of our amazing members are unpaid volunteers with a passion for helping dogs. They spend significant time each week helping guide dogs to a wonderful new life. If you ask our volunteers, they'll tell you they do it for a wide variety of reasons, including personal satisfaction in helping address a nation wide problem, their love of dogs, and a desire to have fun socializing with like-minded people. DSR is always looking for new volunteers to join our group so if this sounds like something you would like to be a part of please contact us.
Come Meet our Pets:
While DSR does not have a brick and mortar facility we do frequently host adoption events in Connecticut. These are wonderful opportunities to meet a variety of amazing dogs that are up for adoption. Check out our Facebook page for the most up to date listing of upcoming events.
Otherwise, dogs can be seen by appointment after completing the DSR application. Arrangements are made by the screening volunteer and coordinated with the foster family.
Our Adoption Process:
Interested adopters are asked to complete an application to begin the adoption process. This valuable document helps us insure that we are finding the perfect match for both the dog and the family members. If your application looks like a good fit, you will be contacted by phone for an interview. This is an opportunity to learn more about the home life you offer and the known temperament and energy level of the dog that is available for adoption. In some cases we may find that a different adoptable dog may be more suitable for your lifestyle and would be brought to your attention. Next, you will speak with the previous foster families to learn more about the day to day needs and behavior of the dog as an extra measure to find the perfect match. In addition, your veterinarian will be contacted to confirm your dedication to the health and well being of your previous or current pets.
Finally DSR reserves the right to do a home inspection prior to the adoption approval.
While this may seem like a lengthy process it actually may only take a week or two. As a result you should only begin the adoption process when you are ready to welcome a dog into your home.
DSR makes every effort to insure our dogs are healthy, happy, and well cared for by our loving volunteers as they wait for their forever homes. All dogs are up to date on all vaccinations, spayed/neutered, and receive a health certificate before being transported. Our adoption fee is $450 and every penny goes towards the rescue of dogs in need.
See also:
Share this article
Related Posts