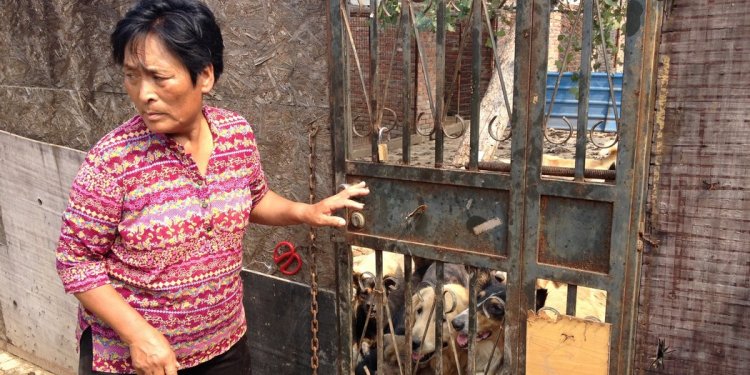 New York Dog Rescue Groups
An estimated four million homeless dogs and cats are killed each year in America's shelters. That means that more than 9, 000 animals are killed every day. These animals are being killed (not euthanized) simply because they have no place to call home.
Understanding no-kill
At Best Friends, and in many animal welfare organizations throughout the country, euthanasia is defined purely as an act of mercy. Euthanizing a pet is considered only when veterinary and/or behavioral experts have determined that an animal's condition is untreatable and the animal has little or no chance of recovering an acceptable quality of life.
This is why Best Friends and other organizations purposefully describe themselves as dedicated to no-kill. No-kill organizations euthanize animals who are suffering irremediably. They do not kill healthy or adoptable animals and label it "euthanasia" to make it more palatable.
The no-kill movement started as a radical notion, but today it is becoming mainstream. The goal is to correct our collective failure to value and protect the lives of homeless pets — lives that matter.
Those dedicated to no-kill want to end the killing of healthy and adoptable animals in shelters. To be considered no-kill, a shelter must be saving 90 percent or more of the animals it takes in.
Getting to the goal
Best Friends is leading no-kill efforts around the country through lifesaving programs designed to help stop the killing of animals in shelters. These programs include national initiatives focused on shutting down puppy mills, fighting breed-discriminatory legislation, and keeping community cats safe and out of shelters. To accomplish its objectives, Best Friends has formed coalitions of animal welfare groups and a national network of animal welfare partners, all unified under a distinct call to action: Save Them All.
By encouraging people to adopt rather than buy their pets, we help increase the number of pets leaving shelters.
By promoting sterilization and providing spay/neuter resources wherever they are needed, we help decrease the number of animals entering shelters.
Through local and national events like super adoptions, Strut Your Mutt and the Best Friends National Conference, Best Friends brings together community members, volunteers, animal welfare professionals, policy makers and representatives from animal rescue organizations and shelters who are committed to helping homeless pets.
Local programs
Best Friends leads no-kill initiatives in Los Angeles and Utah, and operates pet adoption centers and spay/neuter clinics in L.A. and Salt Lake City.
In Los Angeles, Best Friends leads the NKLA Coalition, comprising dozens of local animal organizations working together to transform the nation's second largest and most diverse city into a no-kill community.
In Utah, Best Friends has created a statewide coalition of animal rescue and shelter partners who, together, helped the state reach a 91.6 percent save rate for dogs in 2014, making it a no-kill state for dogs.
In New York City, Best Friends has established critical partnerships with local animal shelters and rescue organizations to help them pave the way for making that city a no-kill community.
Best Friends Animal Society has merged with Atlanta Pet Rescue and Adoption (APRA), to serve as a lifesaving hub for animals and build a coalition to help the metro-Atlanta area in its final push to no-kill.
National initiatives
To help reduce the number of animals entering and being killed in shelters, Best Friends created three national initiatives.
Best Friends is working to keep community cats safe, healthy and out of shelters by promoting and implementing trap/neuter/return (TNR) programs.
Best Friends is fighting breed discrimination to keep family pets in loving homes and encouraging the adoption of pit-bull-terrier-like dogs.
Best Friends is leading an effort to end irresponsible and commercial dog breeding and encourage people to adopt pets instead of buying them.
Through its No More Homeless Pets Network, Best Friends maintains lifesaving partnerships with more than 1, 000 animal rescue organizations, spay/neuter groups and animal shelters throughout the country — all of them working to help homeless pets and create local no-kill communities.
Share this article
Related Posts