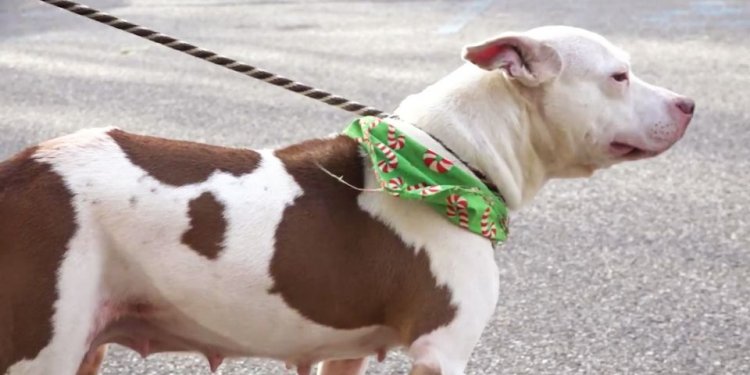 Rescue dogs on Long Island
After the rescue, Poofa was none the worse for wear. Here he is with Officer Gerry Sheridan (left) and Officer Tom Russo (right).
What to Know
Poofa the Goldendoodle was rescued from an abandoned cesspool on Long Island

Poofa's owner had been taking him for a walk he got loose chasing after a rabbit

Officers rescued Poofa using a mechanical pulley system; no person or dog was injured
Suffolk County police officers rescued a trapped dog on Long Island after the pooch got away from his owner and fell into a cesspool.
Boris Avezov was walking his Goldendoodle named Poofa near Superior Ice Rink in Kings Park on Tuesday evening when the dog noticed a rabbit.
Poofa pulled his leash away from Avezov and chased the rabbit before falling into a 16-foot deep abandoned cesspool behind the skating rink, police said.
The dog remained there for an hour as emergency officers worked to free him.
Suffolk police say officers Tom Russo, Mike Cocia and Lance Prager were lowered into the cesspool using a mechanical pulley system. The officers, equipped with spelunking helmets, then used a sked to hoist the dog from the hole.
Avezov had been waiting for his children, who were skating at the ice rink, when Poofa got loose. The fluffy, white dog was ultimately reunited with his grateful family.
Share this article
Related Posts