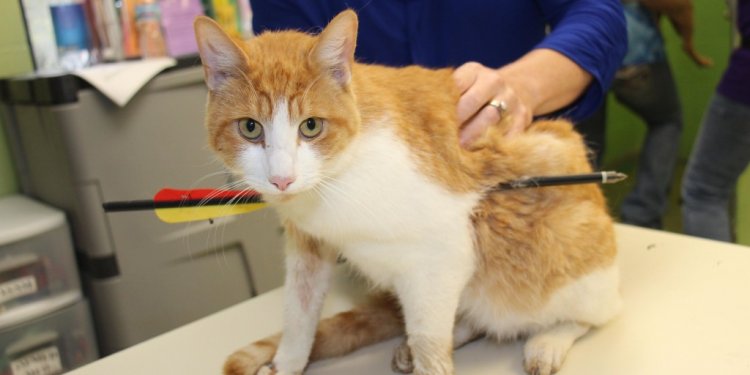 Humane Society on Armenia
(813) 870-3304
Our recent visit was our 5th visit in 6 months. They just couldn't get it right. We won't be back. If you take anything from this review.please please please do not let your pet be seen by Dr. Hillary Hart. She literally walked into the room and said, "Wow your little ones look miserable, I just feel so bad for you". She asked US what we thought she should prescribe. It was a total nightmare. The only reason why I am giving this health center a 3 is because a few of the front desk staff are so nice and really do care about your sick fur baby.
Wait time is terrible. I make an appointment every visit and my baby doesn't get back there until an hour after her scheduled appointment (we do the fast track, too). Instead of trying to help, the staff continues to say "sorry, we are behind" and leaves customers walking away irritated. All I hear in the lobby is pet owners complain about the health center. Staff is rude. Appointments are not organized. Their prices are fair, but they have been raising them. Last month a cat nail trim was $7. Now, it's $10. In a month. I even have to wait 20 minutes in the "RX ONLY" line to pick up my cats flea medicine. Also, the first time I took my cat there as a kitten the vet tech man handled her right in front of me. That never settled with me well. I've been taking my cat here for 2 years and I have tried giving them the benefit of the doubt. It's time I take my cat to a new vet.
Don't waste your time. We spent 2 hours waiting the first day we were there (we were a walk-in so we expected to wait), but I asked if they could give me a ball park estimate and the best they could do was several more hours. So they made us an appointment for the next day so that we could be seen more quickly. We got there for our appointment and they told us they were running at least 2 hours behind schedule. They are a little cheaper then the vet but the place is run like a joke. Even the people who had been seen were waiting an hour just to pay and check out.
Had an appointment for 9:30...its 12:08 and I have yet to be seen. I ask and I keep getting told that I'm next. Patience is at a premium right now. I can hear them talking about taking their lunch breaks. Just came to have my puppy vaccinated and my older dog looked at. Don't know if I will come back after this...
Share this article
Related Posts