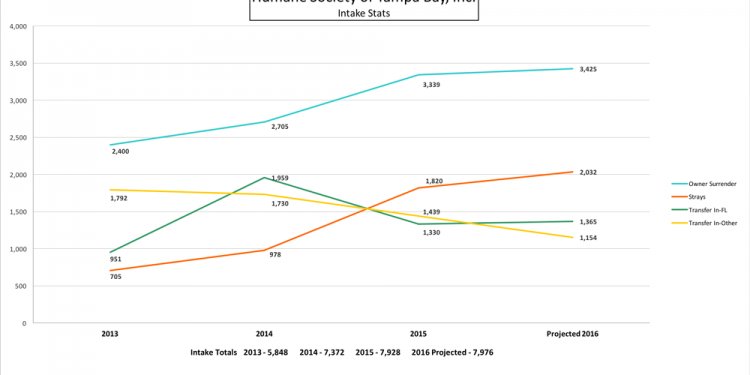 Humane Society Tampa Armenia
On Sunday, April 6, 2014 from 8:00a.m. to noon, the Humane Society of Tampa Bay will offer free standard vaccinations– Distemper/Parvovirus (DA2PP/FVRCP) and Rabies– and microchips to the first 1, 000 dogs and cats at their shelter on N Armenia Avenue. The clinic is also open to community cats as long as they are in traps. Attendees are encouraged to arrive early. The shot clinic WILL BE HELD, rain or shine.
Hillsborough County Animal Services will be on hand to offer free licenses to pets living in zip code 33607 (proof of residency required).
Due to the shot clinic, our shelter will not open for adoptions until noon on April 6.
FOR MORE INFORMATION: 813-367-2078
REQUIREMENTS
Dogs and cats must be at least 8 weeks old to receive DA2PP/FVRCP vaccines and at least 3 months old to receive Rabies vaccinations.
Dogs must be on leashes. Cats must be in carriers or traps. Limit 4 pets per household.
SPONSORS
Humane Society of Tampa Bay
Share this article
Related Posts