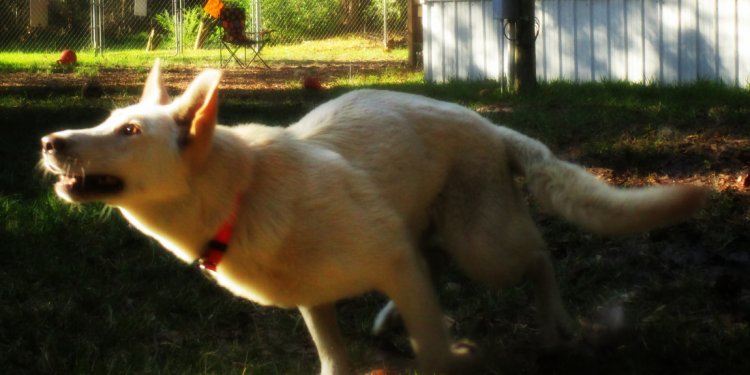 German Shepherd Rescue Jacksonville FL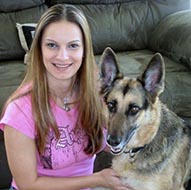 Board of Directors
President
Eva Ziehl moved to the United States from Warsaw, Poland in 1996. Her passion for animals began when she was just a little girl. Surrounded by German shepherd dogs her entire life, she started volunteering for nonprofit rescues in an effort to help any way she could. From creating online fundraisers, attending adoption events and marketing homeless dogs, to arranging animal transports across the state of Florida and performing home checks for potential adopters. Eva is the proud owner of two 4-year-old German shepherds, Mischa and Nora.
Vice President
Angie DeAngelo has been involved with helping dogs for many years. She volunteered at the New Horizons Service Dogs in DeLand, Fla. a few years ago, where she become a puppy raiser for a golden retriever, Lola. She has helped train her to become a service dog and be partnered up with a disabled person.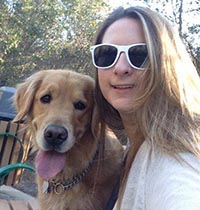 She currently takes care of a breeder dog for that organization named Mally.
Public Relations
Jen Lesshafft moved to the Daytona Beach, Fla. area from rural northwestern Connecticut in 1996 with her family. Her passion for helping animals and serving as an animal welfare advocate led her to pursue an education in communications and public relations from the University of North Florida, where she is a proud alumna.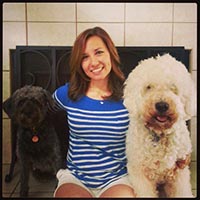 She shares her life with her husband Chris, a bun-in-the-oven due in August, and two, four-legged rescue dogs. Daphne is a 7-year-old goldendoodle (golden retriever/poodle mix) and Canaan (named after her hometown in Connecticut) is a 5-year-old schnoodle (schnauzer/poodle mix).
Volunteers
Pavlina Sanborn Photography – "Saving lives one photo at a time."
Pavlina Sanborn, founder of Pavlina Sandborn Photography, has worked with troubled K9s for more than 17 years. She has met clients with some stunning characters by their side, and her goal as a photographer and animal lover is to try to capture these characters forever. She has been fortunate to personally know some amazing artists around Massachusetts. Pavlina was introduced to pet photography when the concept was born, and from that moment, all she ever wanted was to help local rescues and shelters with higher adoption turnover. She began volunteering her dog training services along with pet photography services, and has met some amazing animal advocates along the way.She has been influenced by so many, both pets and people, Pavlina is returning the favor by volunteering her services to the Daytona Beach German Shepherd Rescue.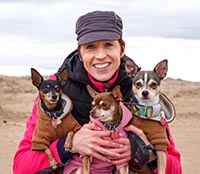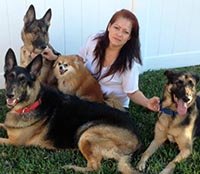 Share this article
Related Posts