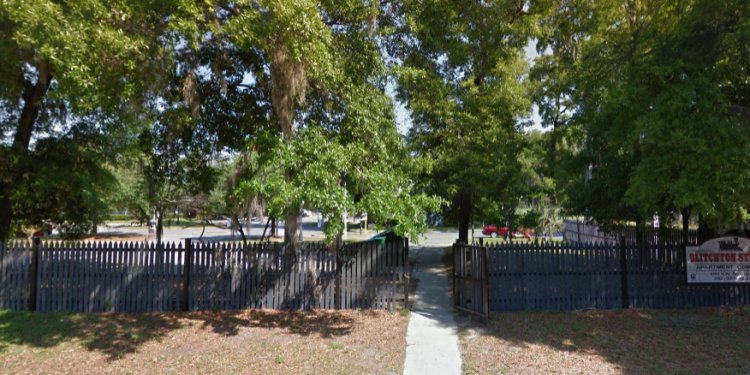 Craigslist Ocala pets
This is a guest blog authored and shared by a friend of Found Animals:
We woke up Saturday, April 20th to cloudy skies and the promise of rain, a really atypical morning for spring in Southwest Florida. We were heading 3 hours north to Ocala to meet our son, a senior at Florida State University, for lunch. We had his graduation present and Ocala is halfway between Tallahassee and our home, Port Charlotte. By the time we arrived at the restaurant, the weather had turned really nasty. It was cold, windy and raining. We met our son at the restaurant and went in to enjoy a late lunch. After lunch, I opened the tailgate to our van and Scout, our 14 month old Field Spaniel, shot out and headed straight for the busy six lane highway. Scout had never done that before and we expected her to turn around and come back to us. When it became apparent she would not, we all screamed for her to stop, but the terror in our voices only seemed to increase her speed. She never looked back or responded in any way. By some miracle, she made it across the busy highway and disappeared into thin air.
We walked up and down the road for an hour, calling her name and stopping and asking people if they had seen her. I phoned the police and the Humane Society and reported Scout missing. Finally, after an hour, my son walked into a Pet Smart about ¼ mile down the road and the manager said that someone had been in about 45 minutes earlier to report a dog matching Scout's description roaming the parking lot. Scout is naturally shy around strangers, and she's fast, so we were not surprised when we heard that no one had been able to catch her. We followed the road down past Pet Smart to a Holiday Inn that had a pet walk. Several people there reported seeing her, but by the time we arrived, she was nowhere to be found.
There were miles of horse farms behind the Holiday Inn, so she could be hiding anywhere. We searched until dark, calling her name and squeaking her favorite toy. Along the way, we met people who joined us in our search. After dark, we reluctantly headed home, leaving our contact information with several people who lived in the area, who promised to continue looking first thing in the morning. On our way out of town, we stopped by Pet Smart and left a photo of Scout and our contact information with Chris the manager.
As we got on the highway, I phoned Home Again, the company we registered her microchip with, and reported her missing. They immediately sent out an alert to all of the local vets with her photo, microchip number and a description. They also emailed me a list of places to phone in the area where she was lost. The guy who took my call was kind and compassionate and it comforted me to know that there was a network in place that would use all of their resources to help us find Scout.
The next morning I was on pins and needles waiting for the phone to ring with news about Scout. At 11:30 it finally rang. A man we met the day before had spotted Scout by the lake behind the Holiday Inn. As they called her, she ran. "Your dog is the fastest thing I've ever seen, " he observed. He assured us he would continue looking. I was on the phone calling the Humane Society as my husband ran out the door to head to Ocala. I shared that Scout had been spotted in an area between I-75 and College Road, both busy highways and asked if anyone from the Humane Society could go and look for her since we were 3 hours away. She said, "we don't do that sort of thing." Frustrated, I hung up and phoned Pet Smart and spoke with the manager Chris, who volunteered to take several employees and form a search party. They looked for hours and other than spotting fresh paw prints, they saw no sign of Scout. My husband arrived and spent the entire day searching for Scout. He went to animal control and was told they were closed but he could come back and look the next day. He came home that evening, once again without Scout.
The next morning, the call came even earlier. At 6:30, a woman had spotted Scout by the lake in the center of their apartment complex. When she called to her, Scout bolted into the woods. She had traveled approximately 2 miles from where we had last seen her. Once again, Lynn headed to Ocala to follow her trail, once again he came home empty handed.
Early Wednesday morning, I decided to risk the multiple "so sorry" posts I was sure to receive and reach out to the Facebook community. I posted her photo and described where she was last seen. Within seconds, I could see people sharing it with friends in the Ocala area and re-posting it on their own pages.
At 8:15, a former student who lives in Gainesville posted a found dog description on my Facebook page. She shared it moments after it had been posted on Craigslist. I could tell from the description that it was indeed Scout. I was struggling to figure out how to respond to the Craigslist post, when my son in Tallahassee texted me. He had seen the Craigslist post on my Facebook page and wanted to know if it was Scout. I shared that I was having a difficult time responding, perhaps because of the filter on our network, and he told me not to worry, that he would contact her. We went back and forth several times because I'm sure the woman who found her wanted to be sure that Scout was ours. Finally she asked what kind of collar Scout was wearing. It's a special cowhide and rhinestone collar with a silver buckle that my son's roommate made for me last Christmas. I had a photo of it on my cell phone which I forwarded and seconds later I received the text, "It's her! We have Scout."
Share this article
Related Posts