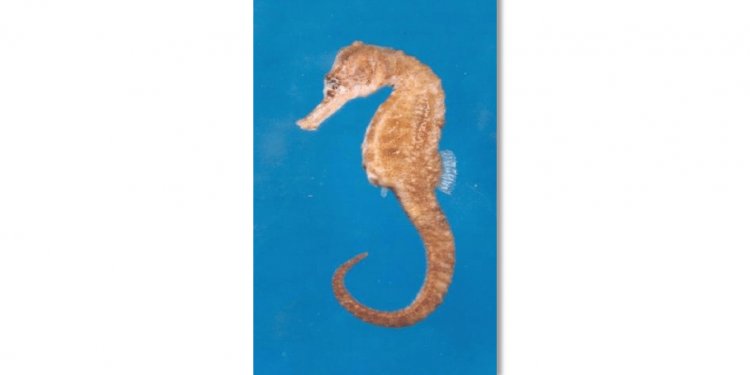 East Coast Humane Society Reviews
Dog adoption saves lives. Adopt a dog and you'll have a friend for life! Contact us, or contact another local humane society, animal shelter or SPCA.
Cities, Towns, and/or Counties We Serve:
Virginia, North and South Carolina, Pennsylvania, Georgia, Florida, West Virginia, New Jersey, New York, Maryland, Washington D.C., Delaware, Massachusetts, Rhode Island, New Hampshire and Maine.
Midwest including: Michigan, Ohio, Indiana, Illinois, and Wisconsin.
We will consider other states as long as we can contact a local Large/Giant Breed Rescue that can conduct the home inspection PRIOR to adopting one of our dogs.
PLEASE FILL OUT AN APPLICATION, WITHOUT THAT WE CANNOT ARRANGE VISITS OR SCHEDULE MEETINGS WITH ANY OF OUR ADOPTIVE DOGS.
About Our Rescue Group:
East Coast Gentle Giants Rescue, Inc a 501(c)3 non-profit charitable donation organization is a foster based Giant Breed/Mastiff Rescue based out of Virginia Beach, VA. We currently serve the entire east coast with fosters in FL, GA, NC, VA, MD, CT, DE, NJ and NY. We are currently working on expanding our foster forces in some of the other east coast states that we do not have foster homes in currently. We adopt our dogs to the 48 contiguous states, we do not have restrictions on what states we adopt to. We are a local group of caring individuals dedicated to educating people on how to properly raise their Mastiff breeds. We take in dogs that have been turned over to shelters, abused, neglected, and help them on their way to recovery. We do take in owner surrenders when space is available. Our goal is to adopt our dogs out to great, forever, loving homes where they will be nurtured and taken care of the way we take care of our own dogs.
**Intake Hold**ALL dogs coming into ECGGR go on a mandatory 30 day hold from the date of entering FOSTER CARE** This is to allow us time for the dog to open up and get comfortable with us, and for us to learn more about them. During this time they are not actively available for adoption or for viewing by screened applicants. Please keep in mind that application screening can take 2-3 weeks or longer in some cases, by the time the dog comes off the mandatory hold, there may already been an APPROVED family lined up waiting for the dog to come off hold. We highly encourage submitting application ahead of time for PRE-APPROVAL for one of the current dogs or a dog that will come into rescue in the future.
**Medical Hold**All dogs that are currently on Medical Hold are not actively available for adoption, and we will not actively be taking in applications for them. Medical Hold dogs come in with a variety of issues from eye care needs, heartworm treatment needs, cruciate knee tears that require surgery and a variety of other ailments. Once we have an estimated completion date of their medical care, we will update their individual profiles and their individual pages on facebook.
**Adoption Pending**Dogs that are pending adoption are STILL listed on the main page, until the day they are physically picked up and taken with their new owners to their new homes. If a dog is listed as adoption pending, we are NOT actively taking new applications for them
**Courtesy Posting/Listing**Dogs that are NOT a part of ECGGR but are available thru a private individual or another rescue organization. We do not make claims or back any given dog. The adopters take all risk and contract is between them and the rescue agency not the ECGGR.
Come Meet our Pets:
Chesapeake 20th Anniversary Annual Bark in the Park
900 Greenbriar Parkway Chesapeake VA 23320
October 16th, 2016
1200 pm to 500 pm
Virginia Beach Pet Expo
September 21st and 22nd
1000 am to 600 pm
Virginia Beach Convention Center
Our Adoption Process:
Step 1 – Complete Adoption Application
Step 2 – Application Preliminary Review
Step 3 – Criminal Background Check
Step 4 - Landlord Approval Verified(for renters only)
Step 5 – Veterinary References Contacted
Step 6 – Personal/Professional References Contacted
Step 7 – Home Visit
Step 8 – Approval/Denial
Step 9 – Matching
Step 10 – Arranging a Meet-and-Greet and/or Trial Visit
Step 11 – Finalizing the Adoption
Step 12 – Trip to the Vet
Step 13 – Post-Adoption Follow-up
All dogs will come with their annual shots, heartworm test, fecal test and rabies. Dogs that are not altered will be or will be required to be altered within 30 days and proof is required within 7 days of completion of the surgery. The only reason we adopt a dog out that is unaltered is when they are too young or too small for the surgery. We are not going to keep 8 week old puppies until they are 5 months to spay or neuter them, but we do take a deposit to ensure that they are spayed or neutered within an allotted amount of time after the adoption has taken place.
Our dogs are our number one priority, please be patient with the application process, if you have not heard back from us in a week just send us another email reminding us that you are still interested in a dog. We have a lot of dogs that require a lot of attention and we many not be able to get back to you right away.
The application process takes us a lot of time, especially when we have more than one person particularly interested in a certain dog. The whole process takes anywhere from 2 weeks up to a month. We want to ensure that you are just as dedicated to one of our rescues as we are. Please be patient but check back with us often on the status of your application.
Our adoption fees can be found here:
Adoption fees are subject to change without notice.
Puppies under the age of 7 months have a significantly higher adoption fee then our other dogs and may require a spay or neuter deposit depending on the breed.
Puppies under 7 months, especially litters are very expensive to feed, de-worm and keep healthy due to risk of infections and communicable diseases. This is the reason puppies have a higher fee because they cost more to maintain in the long run.
See also:
Share this article
Related Posts