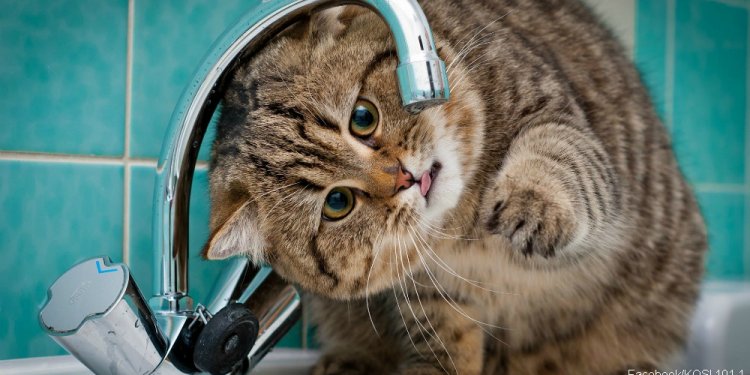 Florida Humane Society cats
Curiosity may not have killed the cat in this case, but it certainly did cause a whole lot of damage to the Florida Humane Society in Pompano Beach.
A frisky feline known to play in sinks apparently turned on a water faucet at the nonprofit's shelter, left it running full blast for 17 hours, and flooded the place. Humane Society president Carol Ebert got a call at 7:15 a.m. last Thursday, informing her that water was running out the back door of the facility on North Powerline Road.
Staff members initially assumed a water pipe had burst.
But when they got inside to survey the situation, they discovered the mess was caused by a water faucet in a cat room that had inexplicably been turned on. Although none of the cats has confessed, there is a 6-month-old suspect. The Humane Society is not naming the cat.
"We can't be sure which cat did it, because we don't have cameras in there, but we have a good idea because there was one younger female cat who really liked playing in sinks, " said volunteer Terry Arbour. "There was a tall spout in that sink that moves around, and the cat somehow was able to turn it on. It's possible there was collusion from others, but she probably had something to do with it."
The suspect has been adopted since the flood, and Arbour said they warned the new owners that "this cat is intelligent enough to turn on water faucets."
The flood left three to four inches of standing water, which damaged floors, cabinets and walls. Eight rooms were affected. The Humane Society also lost a large amount of cat food and cat litter. The damage was estimated to be about $5, 000.
Some cats have had to be relocated while the repairs are done.
There were about 30 cats in the facility at the time, but none was injured. They were all safe and dry on countertops and high sleeping perches. The kitten cages are also kept up high.
Arbour said the facility is seeking donations, and foster homes for the felines. Go to or call 954-974-6152.
Share this article
Related Posts