Animal Rescue Michigan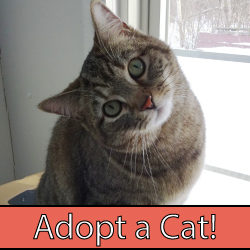 Thank you for your interest in Friends of Michigan Animals Rescue's (FMAR) animals. Our adoptable cats and dogs are spayed, neutered, microchipped, up to date on all vaccinations and ready to move into their forever homes.
Adoption Requirements
FMAR's Goal Is To Match The Right Pet To The Right Family. We will make every effort to create a successful adoption where it is safe and healthy for both the animal and the family wishing to adopt.
It is at the discretion of FMAR to approve/deny adoptions.
Top 10 (but not all inclusive) reasons FMAR may determine an adoption is not in the best interest of the pet or family is as follows:
Dog or Cat is going to be an outside pet.
The family will not be home enough or is not able to give the needed attention/training to the selected pet.
The cat/dog is afraid of a family member.
A family member is afraid of the cat/dog.
Cat is going to be de-clawed on all 4 paws.
An animal's tail or ears are going to be docked.
The family does not believe in or will not be able to give the animal follow up veterinary care.
The entire family has not visited with the pet.
Other dogs in the family do not come to visit the possible new family dog.
Pets are not permitted or there are restrictions of size and breed in your apartment, townhouse, condo, or mobile home park.
FMAR requires an Adoption Questionnaire to be filled out with every adoption. Please fill out the form online or download the PDF.
Animals can go home with their new families on the day of the adoption unless other arrangements are made in advance.
A deposit is required for any pet that stays at FMAR after the adoption unless the animal is staying for a medical reason.
A boarding fee of $15 a day will be charged if the animal stays longer than agreed on by both parties.
Share this article
Related Posts