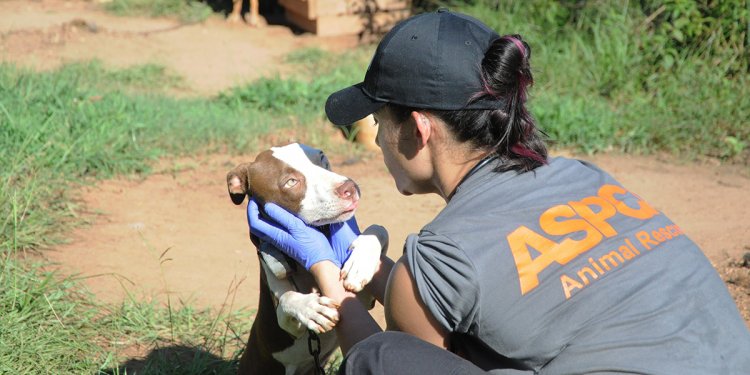 Animal Rescue, American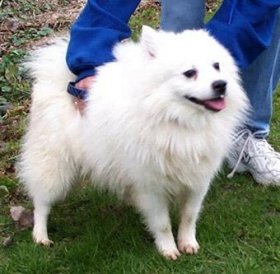 Click here to see our Eskie Happy Tails!
Who We Are
operates in the northeastern United States. Our adoption territory extends from southern Maine through northern parts of Maryland and Delaware. Most of our efforts are concentrated in New England (except Massachusetts), the Manhattan metro area and New Jersey. We do not take in dogs or adopt out dogs beyond this territory. If you are located in an area the we do not cover, Please check our Rescue Information Page for American Eskimo Dogs available in other areas.
Eskies Online is an all volunteer organization that rescues homeless American Eskimo Dogs and finds qualified, permanent, adoptive homes for them. The dogs are rescued from:
animal shelters, humane societies, etc.
situations of neglect and cruelty
owners who can no longer give their Eskies a home.
We are a 501(c)(3) breed rescue organization, not a shelter. Our Eskies live in temperary foster homes where volunteers help these dogs prepare for new families. In the foster home environment, we are able to evaluate the dog's temperament and behavior patterns away from the stress of shelter life. Our foster homes and all members of our staff volunteer their time and effort. Eskies Online is funded entirely through adoption fees, donations and the generosity our volunteer members.
Eskies Online American Eskimo Dog Rescue includes chapters based in Eastern New York, Rhode Island and New Jersey. Please check our Rescue Information Pagefor American Eskimos available in other areas.
What is an American Eskimo Dog?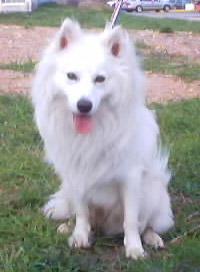 American Eskimo Dogs are white, or white with biscuit, long haired, double coated dogs with prick ears and a tail carried over the back. There are three established sizes: the standard, the miniature and the toy. Standard Eskies can range from 15" to 19" tall at the shoulder. Miniatures range from 12" to 15" while toy Eskies can be from 9" to 12" tall at the shoulder.
American Eskimo Dogs are often called "Spitz". In America, "Spitz" is not a breed of dog, but rather a group of breeds, like retriever or spaniel, with similar characteristics. The preferred nickname for the breed is "Eskie". Other Spitz breeds include the Keeshond, Finnish Spitz, Siberian Husky, Shiba Inu, Samoyed and the Pomeranian.
Adopting a Friend
denise@eskiesonline.com for more information on adoptions or about the dogs listed here and to receive an adoption application by email or regular mail. See our
Available Dog List
here on Petfinder and check for additional Eskies and other dogs available as well as more pictures and information about listed here in our Eskies Online Web Listings.
Volunteers and Donations
Look for changes very soon on our website: Eskies Online American Eskimo Dog Rescue ( Please visit our website to see updated and new Adoption Stories as well as much more information about American Eskimo Dogs.
Eskies Online: American Eskimo Dog Rescue Eskies Online American Eskimo Dog and Multi-Breed Rescue
New York, New Jersey and New England
Phone: 720-903-0636 Eskies Online (denise@eskiesonline.com)
[Home] [Information] [Shelters] [Search]
Share this article
Related Posts